REGEN AG PODCAST EP65: JAY FUHER OF MENOKEN FARM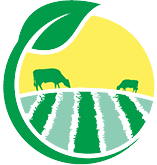 The regenerative agriculture podcast, hosted by John Kempf. Episode 65 Jay Fuher of Menoken Farm, North Dakota.
A good, enjoyable, long chat this one. Not a lot of made me think "sugar beets", or was totally new, but it was another good example of people putting the thinking into practice. Things discussed but which I won't build on: people are important, diversity is important, mimicking nature is important. There was, as often is the case, a lot of chat about cover crops, including the way people generally want to see these when visiting the farm, that people feel good around them, and that great species diversity usually means better results. They talked a bit about colonization too – people over people, but also people over nature. Geology as a starting point, soil water infiltration and Phospholipid fatty acid (PLFA) analysis, could all be added as tags.
Jay's story and the story of Menoken Farm is, like all John's guests, an interesting one. Jay describes the inception of the farm as coming largely from him being tired of treating symptoms as opposed to causes of ill health. He needed the farm as a place to learn, fail, and re-learn. Nice work if you can get it.
The second main thing that stood out to me was the discussion on soil fungal activity. They note that fungicides are extremely effective substances, so avoiding them was definitely preferred. Jay also states that the soils on the farm that have the highest rates of fungal activity also survived a recent dry year at a walk.