In October 2017, the Swedish University of Agricultural Sciences (SLU), with funding from the Swedish Government, announced that they would support 10 industry doctoral students from companies within the national food system. I was lucky enough to be invited by NBR to be the doctoral student in their ultimately successful application. For more information on this call and the process we went through with it, see my post 'Living LivsID'.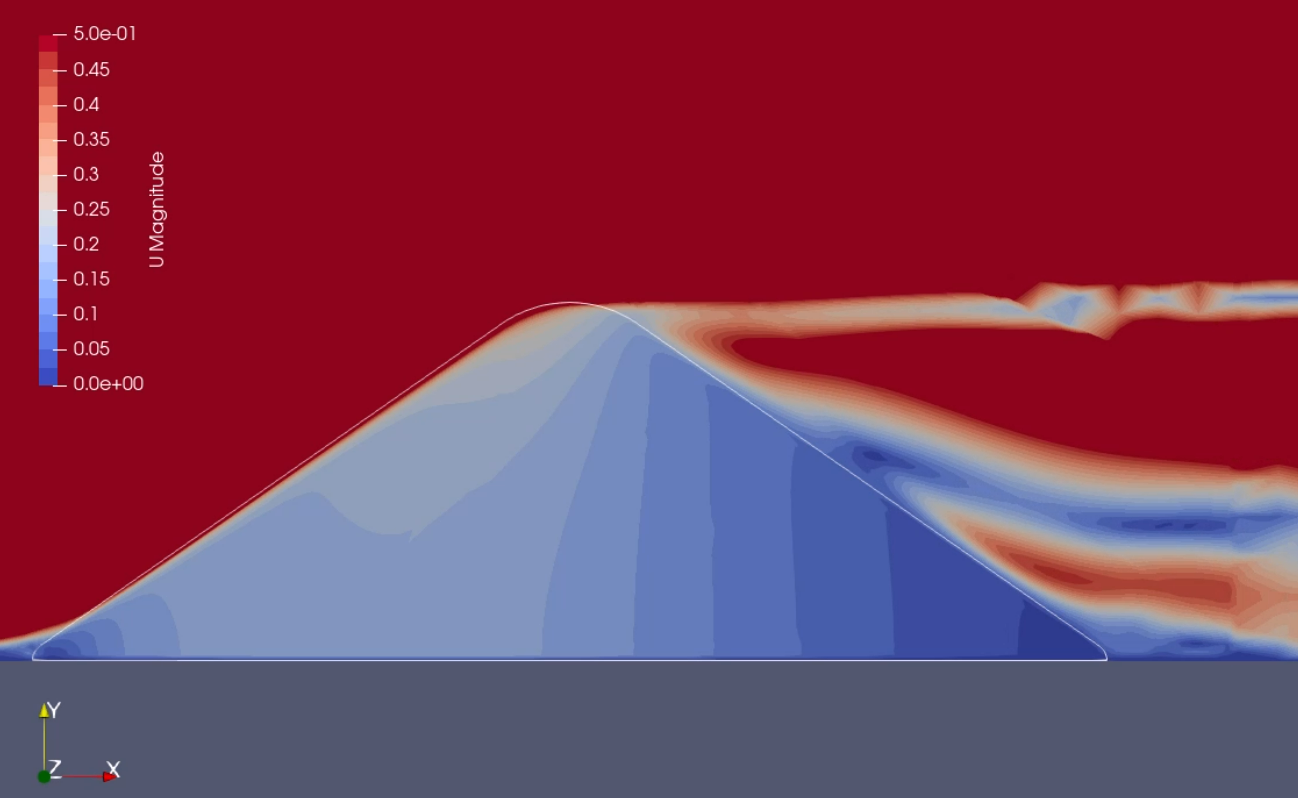 This is a brief description of the projects structure, as it currently stands.
Title: Best practice for long-term field storage of sugar beet under Nordic climate conditions
Introduction paper*: Long-term Storage of Sugar Beet and the Role of Temperature – a review. SLU publications | Researchgate
Paper 1: Modelling Sugar Beet Storage Temperature with Different Cover Types. This includes 1. a mechanistic Computational Fluid Dynamic model of a sugar beet clamp, and 2. a statistical Machine Learning model.
Paper 2: Impact factors on the tissue strength, damage susceptibility and storability of sugar beet. Lead from IfZ Göttingen, in collaboration with NBR Nordic Beet Research, Stichting IRS Netherlands, and IRBAB-KBIVB Belgium. Results summary | Presentation of results at IIRB2020 | Paper online (behind paywall).
Paper 3: Method for the In-Season Texture Analysis of Sugar Beet Using a Handheld Penetrometer. In collaboration with NBR Nordic Beet Research, Stichting IRS Netherlands, IRBAB-KBIVB Belgium, and IfZ Göttingen Germany. Results summary | Full paper online | Paper on ResearchGate | Presentation of results at IIRB2020 | Poster on ResearchGate.
Paper 4: Using ventilation during storage for the drying and cleaning of sugar beets. I've written a longer post about this.
* this paper is part of the course work component of the project and won't be included in the thesis.
SIDE PROJECTS

As with most research, as many questions as answers have popped up along the way. Also, as an industrial doctoral student, I'm 20% employed to do other things within the organisation. Here are some of these 'side projects'.
investigating the importance of water availability at harvest on mechanical properties and damage in sugar beet
programming, mainly for data management and presentation
keeping up to date on relevant progress, like breeding for sugar beet storage
flying drones and processing the images
MORE INFO
Most information is available on this website, including information on how to get in touch.
There is also this longer overview, as published in Swedish in Betodlarna 2018, nr 3.
LivsID, it's rationale, partners, and funding.
In Betodlarna 2018 Nr 2 p.40, the new NBR industridoktorand and project was introduced. The LivsID project (livsmedel industridoktorand) resulted from the government's national livsmedel strategi. The LivsID project sees industridoktorander being co-funded through SLU and their industry actor. NBRs successfully funded project will focus on on-farm post-harvest storage and is due for completion in 2023.
Background, including interest in storage around Europe and Sweden's comparative advantage.
Deregulation of the European sugar market has sparked renewed vigour in questions related to the post-harvest storage of sugar beets, with many countries seeing in-field storage as an important buffer in managing capacity while national industries adjust to the new conditions. Even prior to deregulation, the investigation of ways to reduce sugar loss in storage were seen as important. For Sweden, our relatively cold climate is both our comparative advantage and our biggest risk. The relatively lower post-harvest temperatures in this part of the world allow us to store for longer in the ideal 4°C + 2 range, but also puts us more at risk of negative frost events.
Focus of this project.
The industridoktorand project is entitled 'Best practice for long-term field storage of sugar beet under Nordic climate conditions'. The main thrust of the project is to investigate deeper management options that allow the clamp temperature to be maintained within the ideal range, given the Swedish climate.
Components.
The project will run for five years, and include five main components. The first work is will be the most academic; a literature review of sources of temperature in beet storage and the ways in which these can be controlled. The second work will focus specifically on the covering techniques, drawing a lot on the previous work of NBR. Work three looks at how the physical properties and storability of different varieties is impacted by growing season water availability – 2018 should be a particularly interesting year here. These first three works are all under way in 2018. Works four and five will focus on the idea of 'growing to store' and beet size, and the economics of in-field storage, respectively.
Work with you the farmer within and beyond the project.
All the field research of this project will be conducted under controlled trial conditions, in the usual way. However, we know that the best research is that which is complemented with observation from on-farm operations. As such, I hope to have the opportunity to sit in the cab with many of you during the length of the 2018 campaign, and those that follow.