Cadel Evans part 2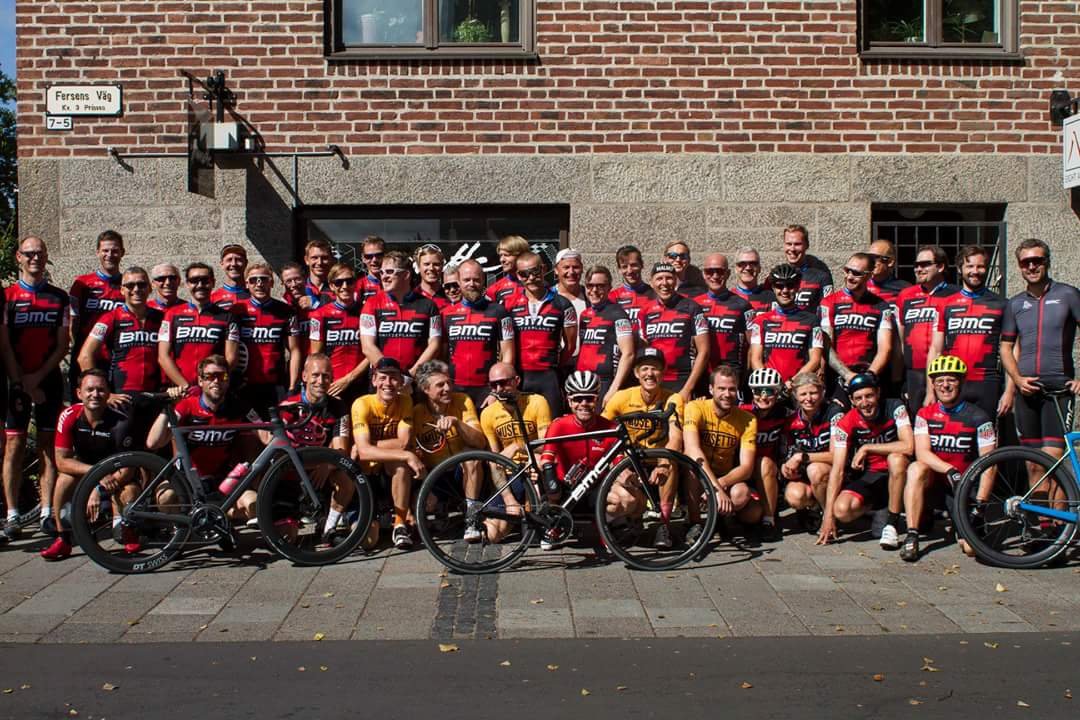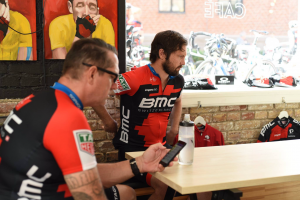 … Nope.
But it was an awesome day.
We rode out in two groups of 20, with the boys from Musette organising and controlling everything. Cadel was in the first group on the way out to Häckeberga Slott. Given it took us just under an hour to do those 30km, and there was a few stops for mechanical issues (one guy's crank came off!), traffic lights, and the like, I can safely say we averaged closer to 35 than the 25 km/hr I'm used too. When you sit at the back of a bunch of 20, on a brand new BMC, the pace was nothing but pleasurable. It felt good. Really good.
At Häckeberga, most folk did a flying 15km lap, with Cadel of course coming home first. There was a promo discussion of the 2019 BMC models (if you watch this video, you'll see me popping in and out in the background on the left), and plenty of food and drink. That took an hour. And was the death of me.
For me, the 30kms home was a ride of three parts. The first 10km I managed to stay with the group thanks in part to numerous crashes and punctures. The middle 10km was a lovely one-on-one ride with one of the Musette crew giving me his wheel while we waited for the second group to catch us up. That is to say, that thanks to my lack of form, I'd dropped off the group. The last 10km was all solo. Given I'd sent the sag-wagon home, as a matter of pride, I really didn't have any option but to ride. It was an odd experience. I never felt like my legs would stop, but they had no power. No one overtook me, but I'm sure I was going around 20km/hr. I got rained on. And of course, the BMC felt nothing but light and easy.
Eternal thanks to Musette and BMC for an awesome day.
This is us stopped after a puncture. Cadel is in the red top on the right.