ÄDELHOLM 2023: MAN LÄR SIG AV SINA MISSTAG
2023-09-03
Probably not the last time I'll say that (- you learn from your mistakes – ) in the context of Ädelholm, but definitely the first time I've heard my daughter say it. Wise beyond her 7 years.
The specific mistake was that one of the bolters I had pulled earlier in the season seemed to be surviving as it lay on the ground. It is the thicker stalk lying on top of the others in the photo below. The seed heads had turned up and the leaves look turgid. The stalk was still attached to the root. So, of course, now the concern is that there are many more such plants spread around the field. I thought I was being so diligent…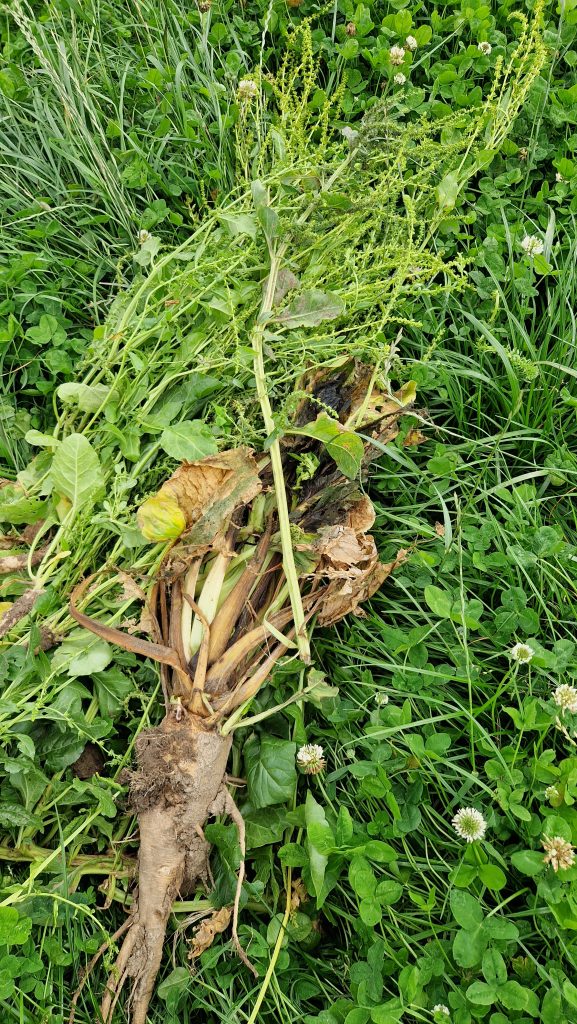 Three more bolters found in the field (plus some weed beets, which I've stopped counting), which brings my estimate to 32 in total, 4.8/ ha, 5.3/ 100 000 plants.
FOLIAR DISEASES
Rust. Not too bad, but on ca 10% of the plants. The photo is from the worst examples I found in the field.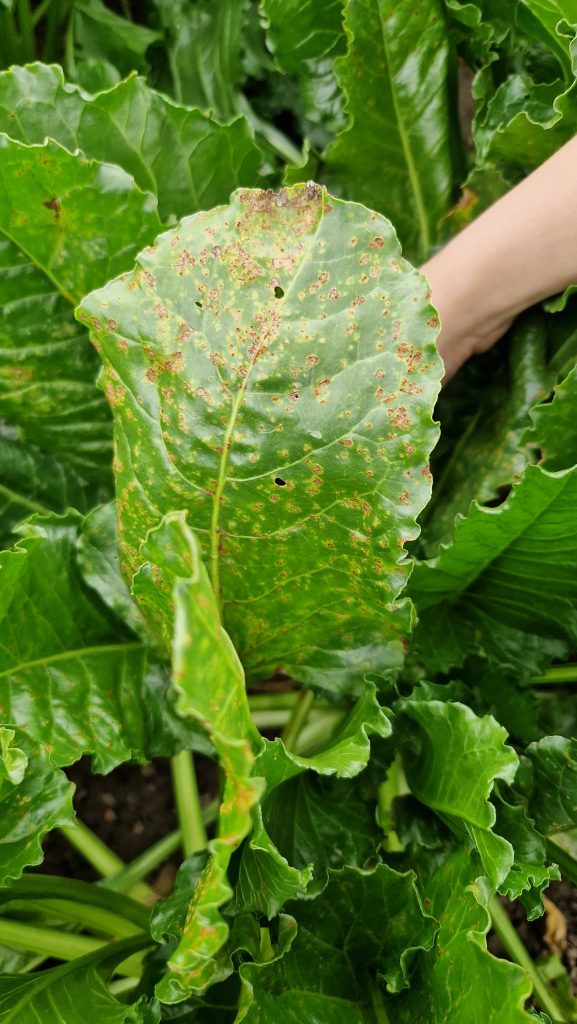 The next treatment will be this week [EDIT: was applied 6 Sept], with 0.3 l/ha Comet Pro and 0.5 l/ha Revyona. The first treatment was 16 August, with 0.6 l/ha Comet Pro.